PaulB Signature Blend Coffee, 10W-30
Coffee has been a part of the PaulB hardware experience for decades, which got us thinking.
Shouldn't we have PaulB coffee to brew?
So, we partnered with Gerhart Coffee in Lancaster, PA, to produce PaulB Signature Blend coffee. While shopping in any of our stores, enjoy a cup of PaulB Signature Blend coffee - it's bold, delicious, and will get your engine running any time of the day.
What does it taste like? Well, we're too straightforward for flowery language or exotic flavor descriptions. We like a bold, full-tasting coffee that's smooth enough to get our engines going in the morning and strong enough to keep them running all day. This coffee does just that, and it's delicious. We hope you like it too.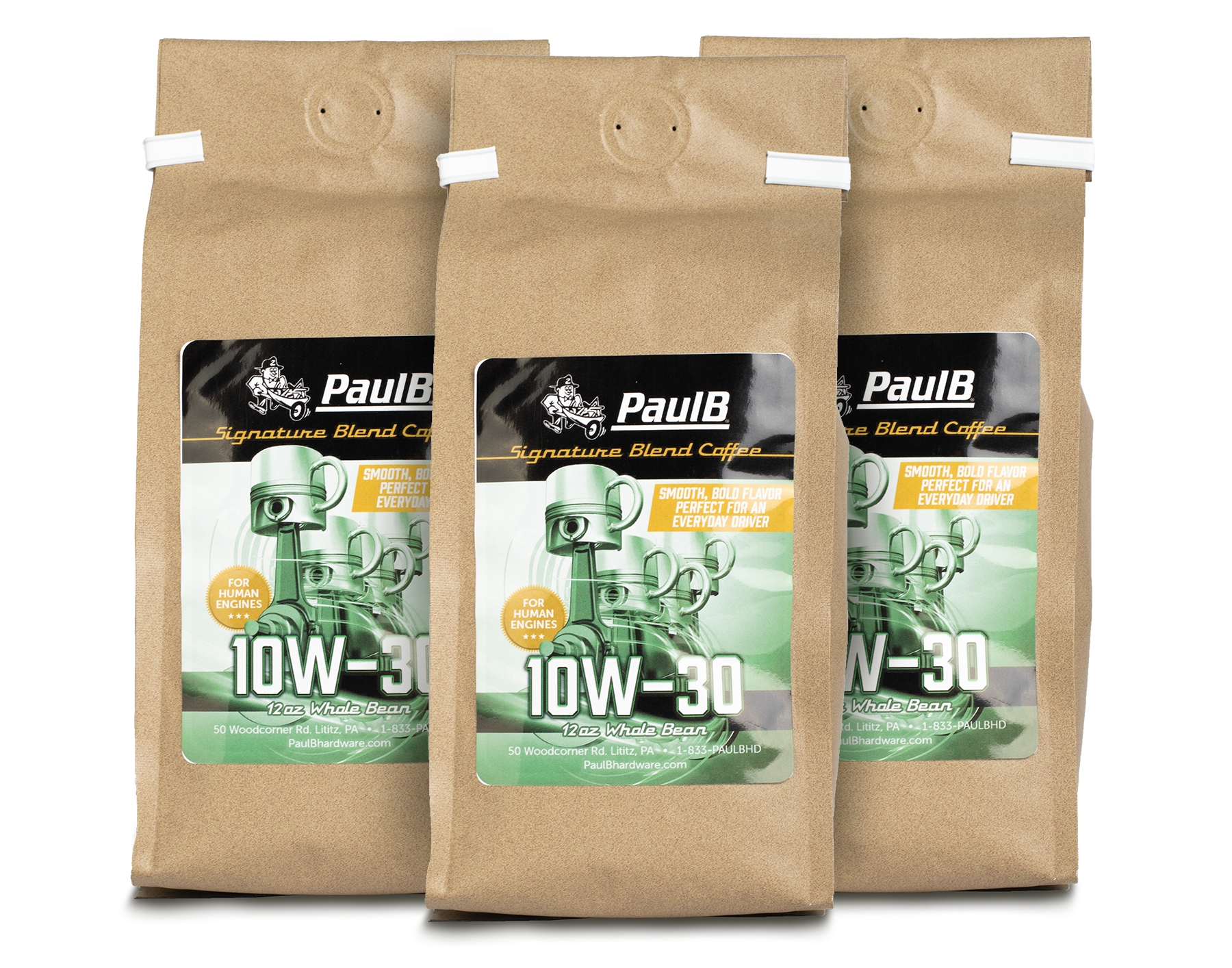 PaulB Coffee at Home!
PaulB Signature Blend Coffee, 10W-30, is now available to buy in 12 oz bags of whole bean and ground.
Pick up a bag and enjoy the PaulB coffee experience between shopping trips.